Heiligenfeld ClinicBerlin
The Heiligenfeld clinic in Berlin is the latest facility of the Heiligenfeld Group and was opened in September 2017. The clinic is located in a redeveloped building, that is listed for preservation, on the site of the accident hospital (UKB) and was founded in close collaboration with the UKB.  We accept/ treat clients with a private insurance or a social insurance against occupational accidents as well as those who are able to afford the treatment themselves.
The therapeutic programm includes the treatment of the complete range of psychosomatic and psychological disorders. We offer special therapeutic concepts for executives, doctors and therapists, teacher, officials in law enforcement and persons of public life.
The Heiligenfeld Clinic in Berlin is a special place that can support you to cope with challenging life events and to overcome conflicts. The clinic offers a safe space of respect and provides a room and guidance, that is needed in order to recover and regain strength.
The foundation of our work is a therapy that is based on specific guidelines for different diagnoses as well as it includes and takes the individual experience, needs and backgrounds of the patients into account. We offer medical and psychosomatic treatments with body related therapies, creative methods and other supporting and integrative measures.
You would like to get to know the clinic beforehand?
You are very welcome to visit us, in case you are interested please contact our central admission management at 030 58619-0 to arrange an appointment.
We are looking forward to seeing you here and wish you a pleasant stay in our clinic.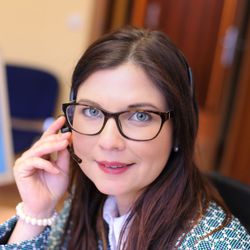 Are you interested in a treatment, do you want to inform yourself on the admission procedure in the Heiligenfeld clinic or do you have any other questions?
Please don't hesitate to contact us at: 0971 84-4444.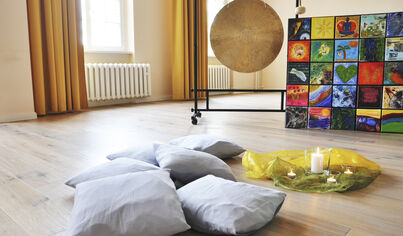 Set in the midst of a historic parkland, the aesthetic design of our building creates a comfortable living space, making it easy for patients to concentrate on therapy. The atmosphere of the rooms and the high-quality, tasteful furnishings convey a feeling of warmth and security.
The patient rooms, communal and therapy rooms invite you to relax and provide an opportunity for silence and reflection. Accommodation is in a single room with private bathroom. There are several specially designed rooms for allergy sufferers. For patients with dogs there are special dog rooms.
In the Heiligenfeld clinics, awareness of food and a healthy diet, as we understand it, are part of a holistic hospital concept – as in the Heiligenfeld Clinic Berlin.
Great selection of food
We constantly adapt our nutritional concept to current knowledge and requirements and offer our patients tasteful, healthy and nutritious meals.
Three times a day varied buffets are offered, where the food can be put together individually.
Our coffee offer consists of fair trade organic coffee.
Vegetarian diet
A purely vegetarian diet and the supply of medically indicated diet forms are possible.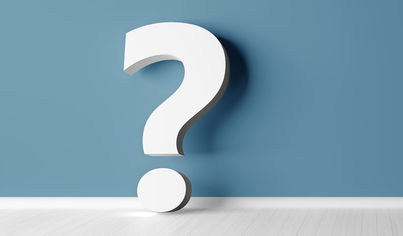 On this page you will find a compilation of the most frequently asked questions about in-patient stays at the Heiligenfeld Clinic Berlin.
If you have further questions, please do not hesitate to contact the reception management of Heiligenfeld Kliniken on +49 (0) 971 84-4444 or send an e-mail to berlin@heiligenfeld.de.
APPLICATION AND ADMISSION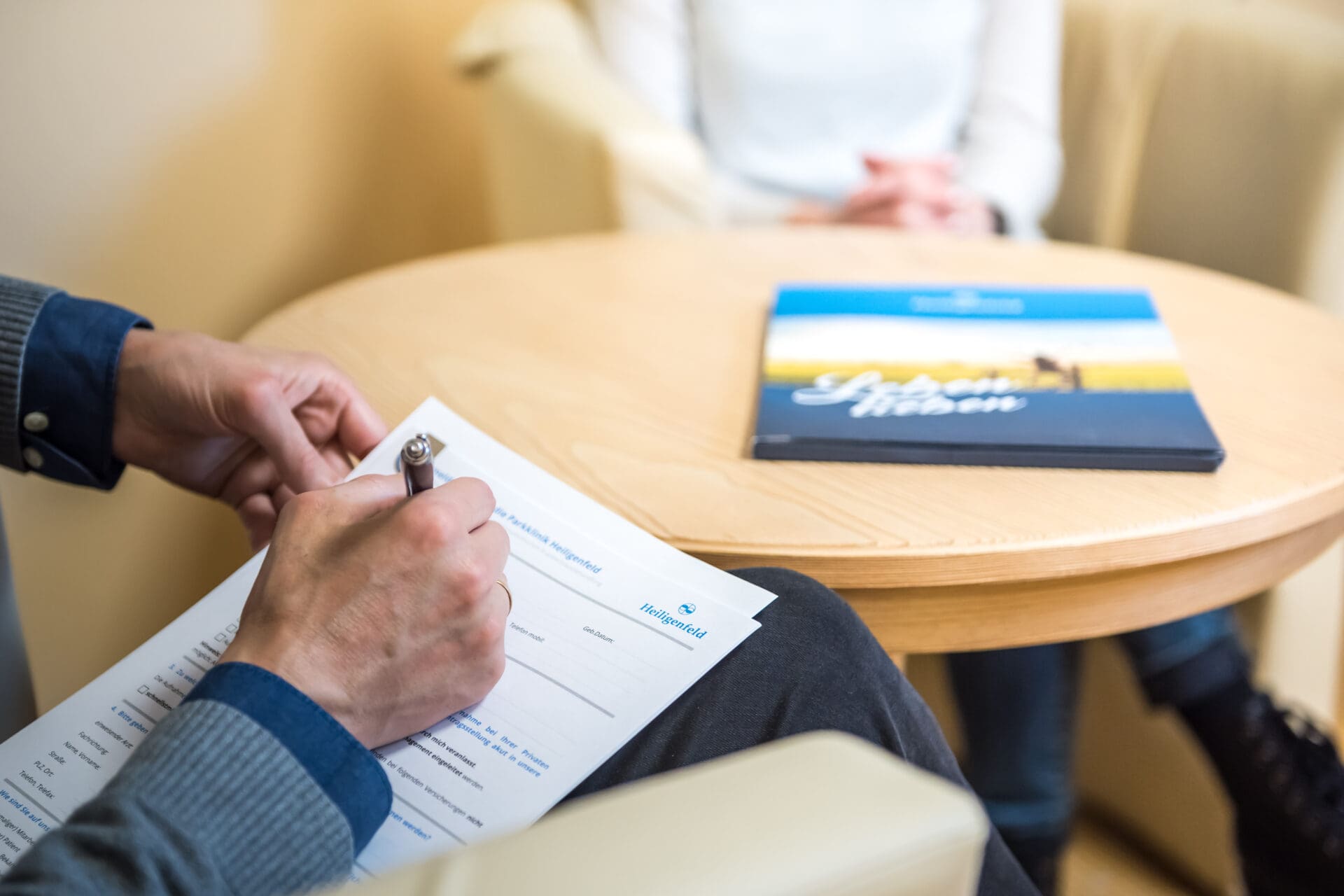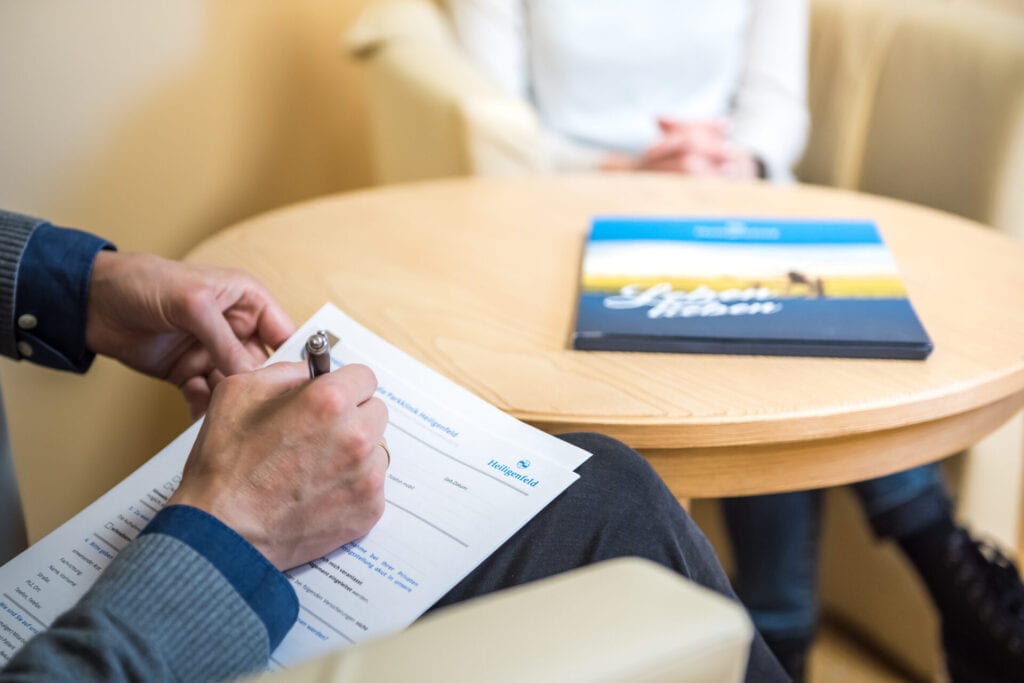 The central reception management of the Heiligenfeld Clinic is available to answer all your questions about your stay in the clinic and will be happy to advise you personally about admission to the Heiligenfeld Clinic Berlin.
The recording management can be reached at the following times:
Monday – Thursday: 07:30 a.m. – 06:00 p.m.
Friday: 07:30 a.m. – 03:00 p.m.
For you as a private insured person and (if applicable) beneficiaries, the path to admission to the Heiligenfeld Clinic Berlin is exclusively via hospital treatment.
The Heiligenfeld Clinic Berlin is a "mixed hospital", as there are not only acute hospital treatments but also rehabilitation measures. For private insured and beneficiaries, however, we only perform inpatient psychosomatic hospital treatment. According to §4 Abs. 5 of the model conditions for the medical costs and hospital daily allowance insurance of the private health insurance (MB/KK) it is imperative to obtain the written cost commitment of the insurer before the beginning of the treatment before admission into a "mixed hospital". Otherwise there is no obligation to pay by the insurance company.
Therefore, apply for the cost commitment before the start of the treatment with both the private insurance and (if entitled) at the aid center by sending a hospitalization ("Hospitalization Order") and a detailed report (preferably by a psychiatrist and psychotherapist) Psychosomatic medicine and psychotherapy), which sufficiently justifies the medical necessity of inpatient hospitalization.
Do you or your doctor need help with the application?

Just contact our central recording management in Bad Kissingen. We are happy to help.
Of course, you can also be treated as a self-payer in the Heiligenfeld Clinic Berlin. In this case, a pre-payment for a period of two weeks is due before admission. The current daily rate likes to call you the admission management.
Hospital treatment is indicated if:
a corresponding severity of the disease is present
outpatient measures have been exhausted or are no longer sufficient,
a correspondingly complex or intensive treatment is required, which may take place only under inpatient conditions, or
the symptoms require constant medical or therapeutic care.


We would be pleased to advise you personally about admission to the Heiligenfeld Clinic Berlin!
MEDICAL ADMINISTRATION OF THE HEILIGENFELD CLINIC BERLIN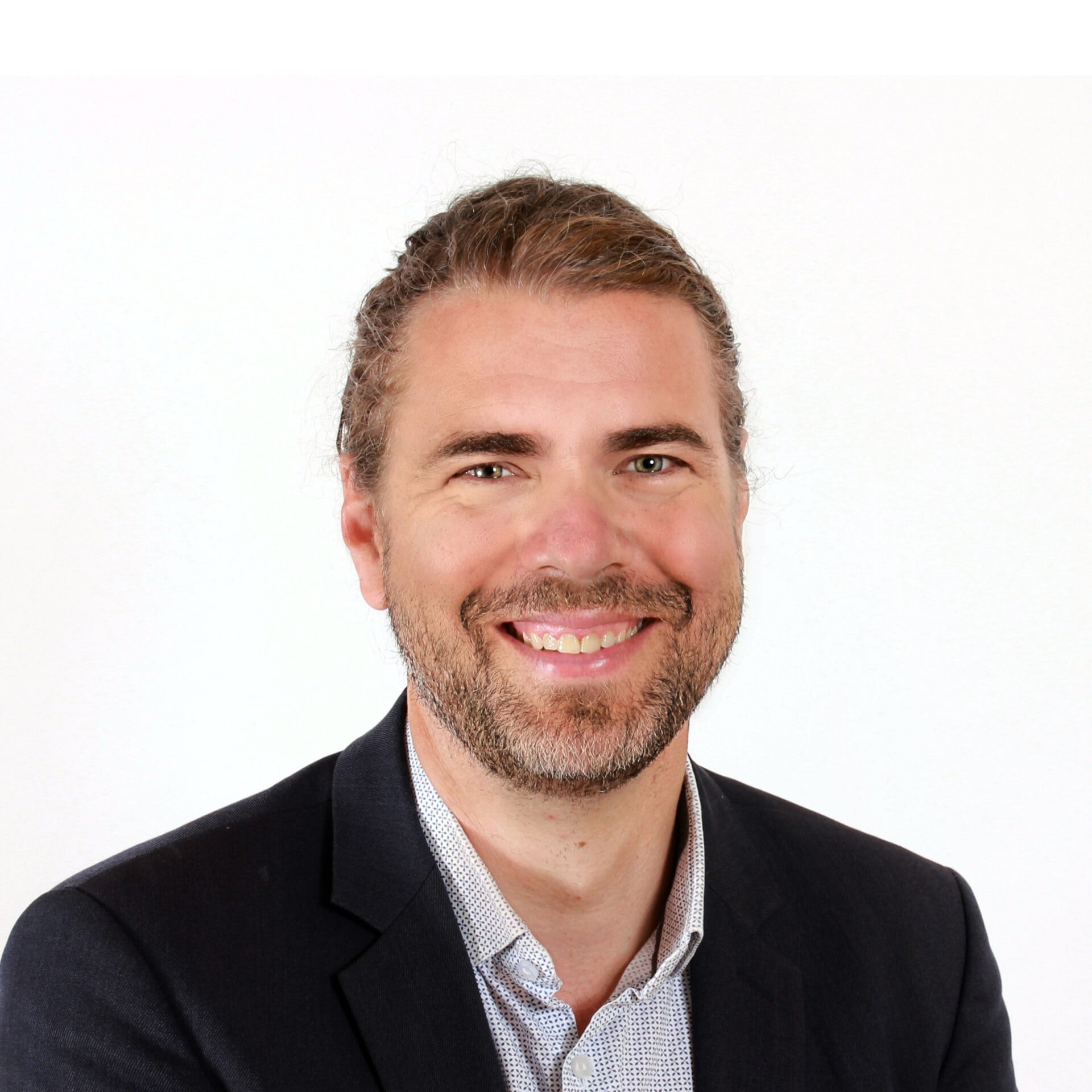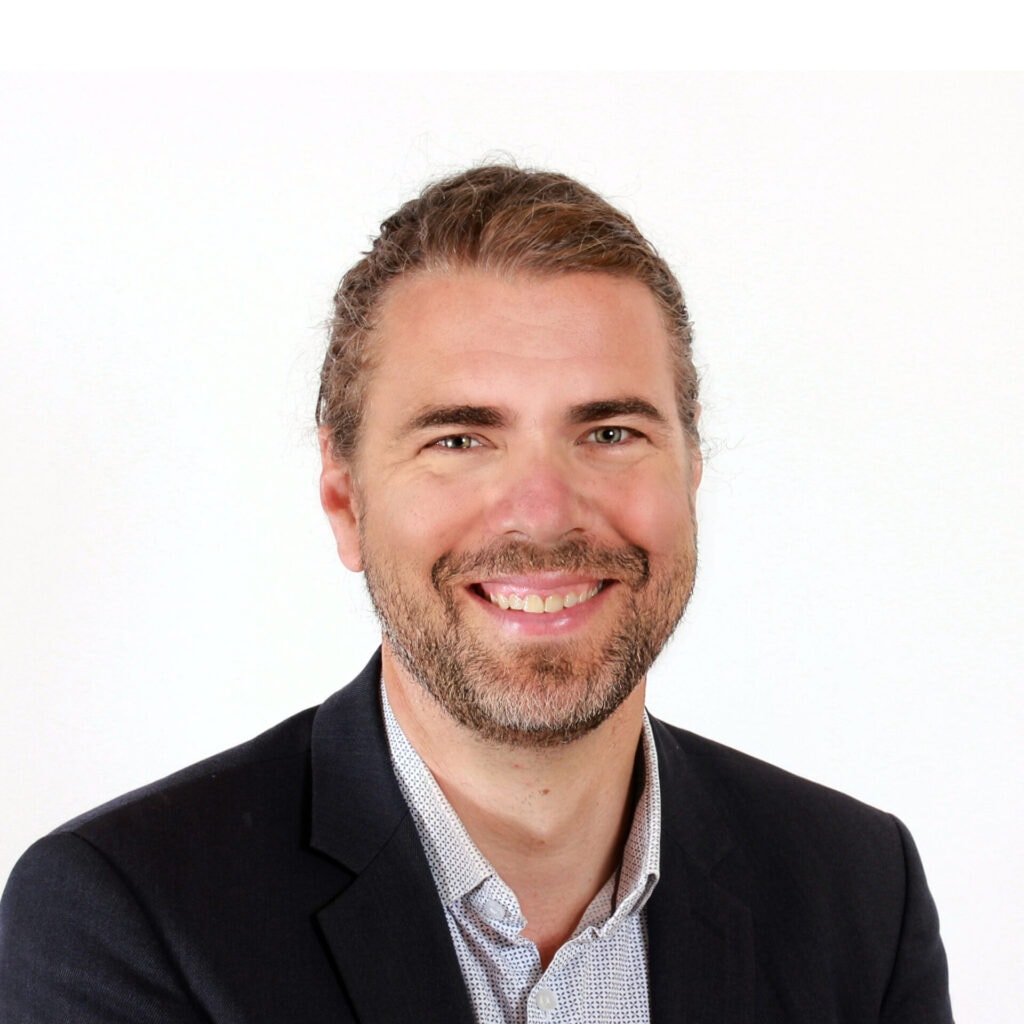 Head Physician Heiligenfeld Clinic Berlin
Sven Steffes-Holländer is a specialist in psychosomatic medicine and psychotherapy, social and nutritional physicians (KÄB), he also went through the curriculum for health promotion and prevention of the Berlin Medical Association. He studied human medicine in Bonn, Perugia (Italy) and Salvador da Bahia (Brazil).
He is a lecturer in various academies and institutes, ia. in the Academy of Psychosomatic Medicine (APM) Berlin, the Academy for Social Medicine of the German Pension Insurance and the Pain Academy Berlin.
Before Sven Steffes-Holländer took over the medical management of the Heiligenfeld Clinic Berlin in 2017 as head physician, he already worked in various psychosomatic clinics (Potsdam, Wismar, Berlin) in a managerial capacity.
If there are any questions, please don't hesitate to contact me directly at 030 58619-1231.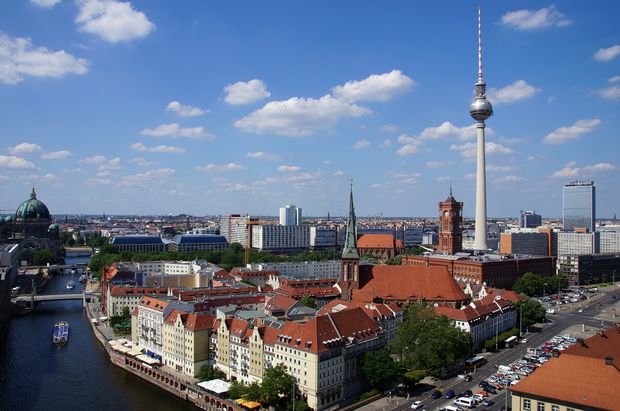 Berlin is the capital and the pulsating center of the Federal Republic of Germany. With around 3.5 million inhabitants, Berlin is the most populous and with 892 square kilometers also the largest city in the country. The Heiligenfeld Clinic Berlin is located on the grounds of the Unfallkrankenhaus Berlin (UKB) in the midst of a historic park landscape in the district of Berlin-Marzahn. Peace and seclusion or participation in cultural and sporting life: Everything is possible in Berlin.
The most famous sights in Berlin are certainly the Alexanderplatz, the Berlin Cathedral, the Brandenburg Gate, the TV Tower, the Federal Chancellery and the Checkpoint Charlie and many more.
But also in the vicinity of our Heiligenfeld Clinic Berlin, our patients expect numerous recreational opportunities to explore.
Heiligenfeld Klinik Berlin
Brebacher Weg 15 – Haus 19
12683 Berlin
Anreise mit dem PKW
Von Norden kommend über die Autobahnen 24 (aus Richtung Hamburg, Rostock) oder 11 (aus Richtung Stralsund, Greifswald), dann Autobahn 10 sowie die Bundesstraßen 158 und 1, von Süden kommend über die Autobahnen 9 und 10 (aus Richtung München, Stuttgart, Frankfurt am Main), dann Autobahn 113 und 117 sowie die Bundesstraßen 96a und 1.

Aus östlicher Richtung entweder über die Autobahn 12 (von Frankfurt/Oder kommend) oder die Autobahn 13 (aus Richtung Cottbus, Dresden). Von der Autobahn 12 auf die 10, dann auf die Bundesstraße 1, von der Autobahn 13 auf die 113 und die 117, dann auf die Bundesstraßen 96a und 1.
Die Zufahrt für An- und Abreise ist direkt bis zum Eingang des Klinikgebäudes möglich (Brebacher Weg 15).

 
Anreise mit der Bahn
Vom Hauptbahnhof mittels S-Bahn-Linie 5 Richtung Strausberg Nord, Haltestelle Wuhletal, ebenso von den Bahnhöfen Ost- und Westkreuz. Bahnreisende, die am Südkreuz in Berlin ankommen, nutzen die S-Bahn-Linien 41 oder 42 Richtung Ostkreuz, dann weiter mit der S-Bahn-Linie 5, Haltestelle Wuhletal. Vom Alexanderplatz aus kann die Haltestelle Wuhletal auch mit der U-Bahn-Linie 5 erreicht werden.
Weitere Informationen finden Sie unter www.bahn.de
Gerne holen wir Sie vom Bahnhof ab, wenn Sie uns spätestens 2 Tage vor Anreise Ihre Ankunftszeit mitteilen.
Vom Berliner Flughafen Schönefeld mittels S-Bahn-Linie 9 zum Bahnhof Ostkreuz, dann Umstieg in die S-Bahn-Linie 5 Richtung Strausberg Nord, Haltestelle Wuhletal.
Parkplätze für Patienten und Besucher befinden sich unweit des Klinikgebäudes im Parkhaus und Parkplatz des Unfallskrankenhauses Berlin (ukb), Zufahrt über die Warener Straße. Von hier aus ist es nur ein kurzer Fußweg bis zur Heiligenfeld Klinik Berlin.
Gerne ist Ihnen unser Aufnahmemanagement bei Fragen zu den Parkmöglichkeiten behilflich.
Sie erreichen unsere Mitarbeiter unter folgender Telefonnummer: 0971 84-4444